The Opioid Crisis Hasn't Just Persisted—It's Getting Worse
In 2020, 191 people died every day in the United States from opioid overdose according to provisional CDC data.1 Additionally, US drug overdoses soared to more than 93,000 deaths–a 30% increase from 2019.1 Much of that increase was driven by opioid-related drug overdose deaths. In fact, opioids accounted for 69,710 deaths in 2020–a 40% increase over the year before.1 Our nation is suffering from a public health crisis, which has been exacerbated by COVID-19.
However, prescribers can be part of the solution.
Brought to you by Partnership to End Addiction, Search and Rescue is a prescriber education campaign, operating on a grant from the US Food and Drug Administration (FDA),* with the sole purpose of providing health care professionals with the tools and resources they need to help patients avoid prescription drug misuse, abuse, and addiction.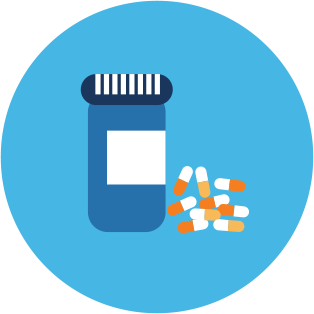 Between 21% and 29%
of patients prescribed opioids for chronic pain misuse them2